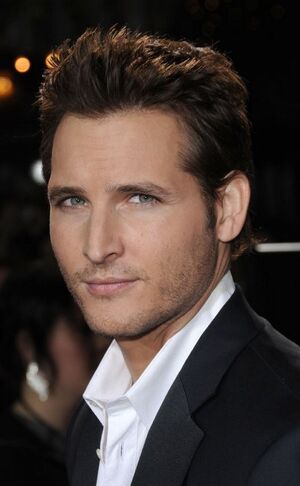 Aaron Elias Mccoy was born on (December 15, 1501 in Chicago,Illinois) is a vampire and one of the oldest vampires. He's one of the protagonist and was the leader of the vampires in the 1800s.
He is the husband of Susan Mccoy and great greatgrandfather of Shane Mccoy. Aaron was one of the oldest vampires has ever lived along with the Dark Shadows. He killed many humans in Chicago but he decided to hunt for animals. Aaron becames friends Victor Hopkins in College . He discovered that Victor was a werewolf. They became natural enemies. Aaron met one of the oldest vampires named Thomas,James and George. He once worked with them in the 1700s but decided to created his own coven. 
In the Retribution, Aaron tries to communicates with his great grandson Shane who wants him to release him from his grave by using his amulet. After Shane released him, Aaron  
Ad blocker interference detected!
Wikia is a free-to-use site that makes money from advertising. We have a modified experience for viewers using ad blockers

Wikia is not accessible if you've made further modifications. Remove the custom ad blocker rule(s) and the page will load as expected.